Resources for learning about learning challenges:
The Mislabeled Child: Looking Beyond Behavior to Find the True Sources and Solutions for Children's Learning Challenges By Brock Eide MD, MA and Fernette Eide MD
Chapters on:  Memory Strengths and Weaknesses , Visual Processing Problems in Children, Auditory Processing Problems in Children, Language Problems in Children, Attention Problems in Children, Autism and Autism-Like Disorders , Sensory Processing Disorder, Dyslexia in Children, Handwriting Problems and Dysgraphia in Children, Math Problems in Children, Giftedness and Learning Challenges in Children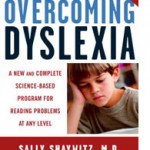 One in five American children has trouble reading.  But they are not stupid or lazy.  In Overcoming Dyslexia, Dr. Sally Shaywitz, co-director of the Yale Center for the Study of Learning and Attention and a leader in the new research into how the brain works, offers the latest information about reading problems and proven, practical techniques that, along with hard work and the right help, can enable anyone to overcome them.  Here are the tools that parents and teachers need to help the dyslexic child, age by age, grade by grade, step by step.
In their book The Dyslexic Advantage, Drs. Fernette and Brock Eide talk about the MIND strengths of people with dyslexia: advanced abilities in Material reasoning, Interconnected reasoning, Narrative or Story-Based Reasoning, and Dynamic Reasoning, a type of reasoning associated with creative prediction.
Books about working with the schools.  These two books are the best I've read and written by attorneys with a child with learning challenges.  Learn about IEP (Individualized Education Plan) and 504 plans.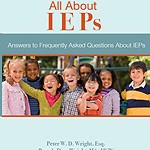 In this comprehensive, easy-to-read book, you will find clear, concise answers to frequently asked questions about IEPs. Learn what the law says about:
IEP Teams and IEP Meetings
Parental Rights & Consent
Steps in Developing the IEP
Placement, Transition, Assistive Technology
Strategies to Resolve Disagreements
Wrightslaw: From Emotions to Advocacy, 2nd Edition – The Special Education Guide includes tips, strategies, references, and Internet resources.


Information on 504 from US Department of Education
https://www2.ed.gov/about/offices/list/ocr/docs/504-resource-guide-201612.pdf